Roger<beep> Recommends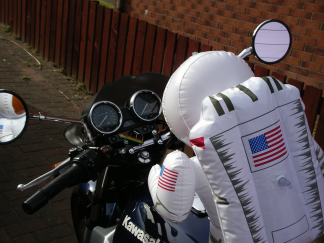 See Roger on his motorbike ready to check out some places fans might like to visit whilst in Glasgow.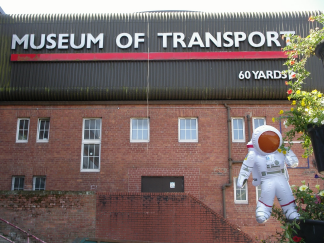 See Roger at the Museum of Transport.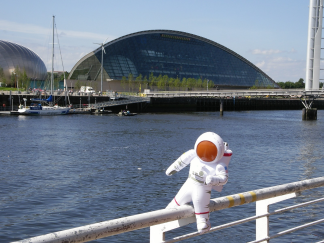 See Roger opposite Glasgow Science Centre.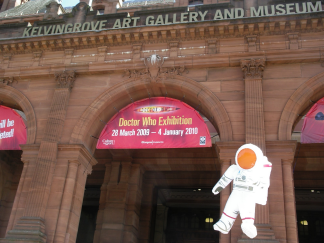 See Roger at Kelvingrove. Hope he's remembered to pre-book his tickets for the Doctor Who exhibition!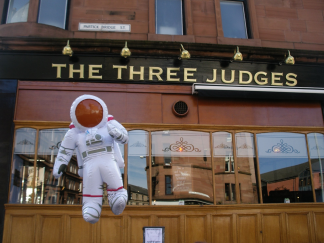 Oh dear, oh dear! Roger has found The Three Judges, one of Glasgow's leading real ale pubs...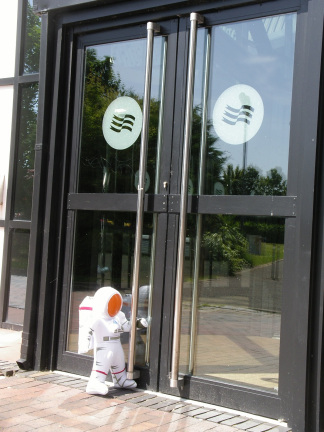 ...but fortunately he's still made it safely to the Crowne Plaza. See Roger first in line, all ready for the Con to begin.